sage practice now report, which surveyed 3,000 accountants, found that only 13% of accountants believed accounting education was adequate for the next 10 years.
"Training accountants has always been about understanding the law," said Chris Downing, a former senior accountant who is now global director of accountants at Sage.
"The whole training approach has to evolve holistically – understanding how to work with people, how to get the best out of people."
Conversely, 44% of Australian accountants believed analytical thinking was the most important trait to look for when hiring graduates, up from 35% five years ago.
The second most important trait was emotional intelligence at 20%.
Dominic Myssy, director of Sydney-based practice Myssy + Co, believes that while these two skills are highly valued by accountants today, emotional intelligence is the most valuable.
"I believe that analytical thinking is part of an accountant's DNA and has been honed during training. However, it is emotional intelligence that is the most important factor when evaluating a candidate," Mr. Myssy said.
"The ability to communicate complex ideas in a way that demonstrates empathy will always trump technical ability for me. Technical skills can be taught, but emotional intelligence is much harder to foster and nurture. at the staff.
Prime Partners director George Morice previously told Accountants Daily that training in soft skills should be mandatory in accounting courses, given the role accountants play in dealing with clients.
"I think there are a lot of people who can come in and deal with the work, and what the accounting industry is missing right now are people who have the knowledge but also the ability to deal with clients and do empathize with customers, and I think the social side is where the real problem is," Morice said.
"We deal with some very stressful aspects of people's lives, and having someone with empathy and the ability to connect with the person and put them at ease is worth its weight in gold."
To reinforce the current disillusionment with the state of accountancy education, more than four in five accountants agreed that they were considering recruiting from a non-traditional environment.
Additionally, 43 percent of respondents said new accountants joining the profession should have industry experience outside of accounting.
"Accountants are beginning to understand that a successful business is actually a relationship management business," said Michael Office, global vice president of accountants at Sage.
"Engaging with clients, managing the relationship, ensuring that accountants contribute to their clients' success – this requires firms to have different skill sets within their practice."
The accounting education landscape has attracted a lot of attention in recent years, with universities admitting that a typical three-year undergraduate program is insufficient to ensure graduates are job-ready.
This email address is protected from spam. You need JavaScript enabled to view it.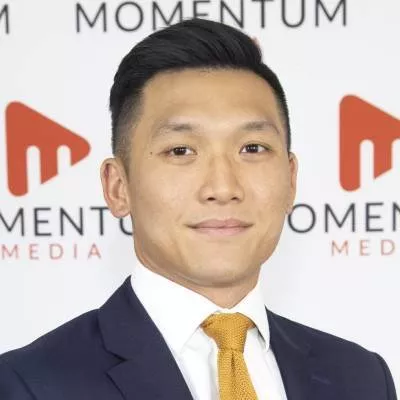 Jotham Lian
Jotham Lian is the editor of Accountants Daily, the leading source of breaking news, analysis and information for Australian accounting professionals.
Before joining the team in 2017, Jotham wrote for a range of national mastheads including the Sydney Morning Herald and Channel NewsAsia.
You can email Jotham at: This email address is protected from spam. You need JavaScript enabled to view it.