Accounting departments have several processes that need to be done as it is the lifeline of every business. However, accounting tasks are cumbersome if they are mostly manual. Reduce the stress of manual accounting work with automation tools to manage accounts payable and other essential accounting functions.
Use automated workflows whenever possible
Accounting processes require many controls. For example, authorized persons can approve transactions and sign payments. These types of rules ensure that a company can pass audits and prevent fraud.
Although accounting controls are necessary, they cause a burden on accounting environments. Automate approvals with an automation tool to lighten the load. For example, accounts payable check runs can receive faster one-click approvals with accounts payable automation software.
Simplify invoicing
Invoicing is one of the heaviest parts of the accounting function which results in a heavy workload for the accounting workers. Billing has steps that can lead to manual processes. Auditing is necessary for consistent accuracy on invoices. Manual auditing creates a burden on accounting employees due to the amount of data reviewed.
The best way to alleviate this burden is to automate parts of the billing cycle. For example, invoices are generated and delivered on time through automation. It can also ensure that certain invoices are not forgotten.
Automation of collections
Tracking down unpaid invoices takes valuable time and resources from an accounting team. Overdue invoices hurt a company's cash flow. They can easily be overlooked if other accounting tasks get in your way, but it's great if you can automate your collection processes.
Streamline payments
Send overdue notices on a schedule and offer customers a payment gateway that allows them to submit payments online without easily interacting with accounting staff. Payment gateways offer secure payment methods to process credit card, ACH, and electronic check payments.
Automating payments reduces the number of incoming calls to an office. High call volume is a driver for an overworked accounting team. Payment gateways also help businesses effectively protect sensitive customer information. Manual record keeping is time consuming and adds extra burden to an accounting team.
Better reports
Accounting systems that do not provide easy access to reports create burdens for accounting teams. Some accounting systems provide raw data that is difficult to turn into meaningful analytics, which helps accounts receivable managers put together an impactful collection plan.
Automation systems have reporting features that run reports on a predefined schedule. Accounting employees eliminate time wasted manipulating raw data in Excel reports. Often these employees need to have advanced knowledge of Excel for this. Businesses can define parameters for accounting reports to provide the necessary detailed analysis.
Final Thoughts
Accounting teams manage a large volume of data on a daily basis. As sales increase, this data also increases, creating pressure on accounting employees, leading to errors and potential late payments. Accounting automation tools can ease the workload of accounting teams and help various business processes run smoothly.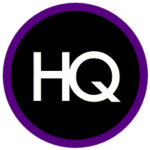 TechnologyHQ is a business information, technology, 4IR, digital transformation, AI, Blockchain, cybersecurity and social media platform for businesses.
We run social media groups with over 200,000 members with close to 100% engagement.